Six women dead at the hands of a brutal killer, and she's next on his list!
Hurting from the death of a good friend, PI Hera Hunter has taken up residence in the mountain village of Rosewood. There, within a cabin owned by her foster parents, she finds solitude and peace. But not for long. After a local barmaid is murdered, Sheriff's Deputy Mitch Haygarth concludes it's the work of a serial killer who's been terrorizing a small town thirty miles away. The killer has a taste for victims who share Hera's physical traits. On a dark night thick with fog, the killer crosses Hera's path, setting in motion a cat-and-mouse game between two dangerous adversaries accustomed to violence. Each is determined. But will they both survive?


What people are saying about The Ripper Awakens:
"Once I started reading The Ripper Awakens (A Hera Hunter Mystery) by Ellie DeFarr, I got so caught up in the story I couldn't put it down. The plot is captivating from the outset and continues weaving a web of suspense until the conclusion. The village setting is inviting and the characters were engaging, holding the readers' attention and making the story relatable. The main character, Hera is a strong woman who doesn't vacillate nor is she inept. I found this to be refreshing and heartening. The story has all the nuances of a thrilling 'whodunit' mystery with all the twists and turns that keeps the reader absorbed and guessing until the very end. Excellence is achieved in The Ripper Awakens (A Hera Hunter Mystery) by Ellie DeFarr."–Susan Sewell for Readers' Favorite
"This book was able to capture a lot of the feeling and emotion behind having a serial killer in your midst. The characters seemed really authentic and it was easy to get drawn into the plot. Hera was an interesting character that you really wanted to know more about, and you felt that you were getting that kind of introduction to her as you continued to read. She's just the type of person that most of us want to be – strong and brave and willing to risk anything to help others – but she seemed realistic with her flaws. This is definitely a book to read if you're interested in action and a little bit of adventure. The Ripper Awakens by Ellie DeFarr is one you'll enjoy for all of those things and a lot more."–Samantha Dewitt for Readers' Favorite
"Ellie DeFarr's private investigator murder mystery novel, The Ripper Awakens, follows Hera as she finds a recuperative vacation turning into a suspenseful and deadly investigation where even her current friends in the village might be suspects, and her childhood friends are falling prey to the Collingwood Killer. I've read several of the preceding Hera Hunter Mysteries, and they keep on getting better and better. Hera is a marvelous sleuth — strong, resourceful and relatively fearless. The lethal edge from her tragic history and time served in the Marines is barely held in check at times, and this psychological aspect of her character makes her an intriguing and original sleuth. DeFarr's plot is first-rate; her story teems with red herrings, and the action and suspense is non-stop and relentless. The Ripper Awakens: A Hera Hunter Mystery, Book 4 is most highly recommended."–Jack Magnus for Readers' Favorite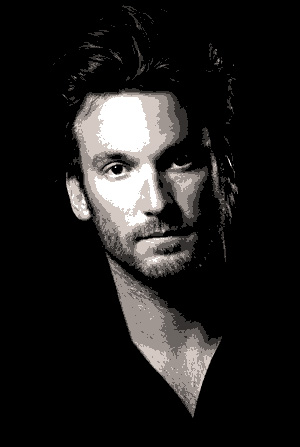 Wes Hellings, a quiet loner! His self-imposed isolation arouses suspicion among the villagers, some of whom think he's a serial killer.
newline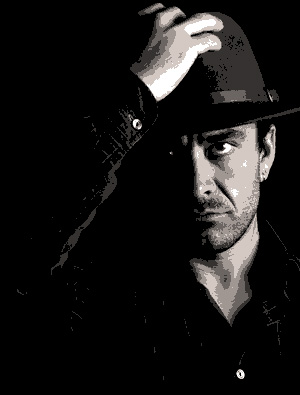 Gabe Tattler, owner of the Watering Hole! He has a quick temper, but that doesn't mean he murdered the woman he yearns for.