Private Investigator Hera Hunter thinks it's odd when no one steps forward to identify the woman found dead behind City Hall. Then another friendless woman is gunned down on the street. "My stepbrother murdered them," Zoey Barnes cries. But everyone knows she's a little crazy. Besides, she's hated her stepbrother ever since he ran over her fiancé twenty four years ago. Her cries go unheeded until their mother, Caroline Dunham, hires Hera to prove her stepson's innocence. But Caroline's a bit strange, too. She hears weeping from those who long ago were murdered in her stately home. Hera doesn't believe in mournful ghosts. But she does believe that there's a connection between these past and recent killings and that she must find it before another lonesome woman dies.


What people are saying about Melancholy Manor:
"Melancholy Manor is a riveting read from beginning to end and wonderfully showcases the literary talents of the author. Melancholy Manor documents Ellie DeFarr as a master of the mystery/suspense genre who will leave the fully entertained reader looking eagerly toward her next novel. Very highly recommended…"–Midwest Book Review
"Melancholy Manor: A Hera Hunter Mystery by Ellie DeFarr piqued my curiosity immediately. It is not often that I find a murder mystery intertwined with a ghost story, but Ms. DeFarr provided both, and with an antagonist I will not soon forget.
Hera Hunter is a woman of many talents and though I do not want to give away any of her surprises, I found very early on that she was once a sniper in the Marine Corps. That pulled me in nicely and as the tale was told, Hera Hunter, who is currently a private investigator, became an incredibly intriguing character. There was also a terrific mix of supporting characters. Ms. DeFarr is a pro at character development. The cast of Melancholy Manor: A Hera Hunter Mystery includes cat burglars, politicians, a brothel owner, a little black dog, and a homeless man. Although I could not identify personally with every single character, I was in turn mesmerized, disgusted with, and amused by each one of them. The story is fast paced and an easy read, but do not be deceived by that. There are more riddles and revelations entangled in these pages than in many books that are twice the length.
I cannot say enough about how much I enjoyed this book. I will be picking up the other Hera Hunter mystery that is currently available, and I absolutely cannot wait until the next one comes out. It is my fervent hope that Ms. DeFarr has at least a dozen Hera Hunter novels up her sleeve."–Bobbie Grob for Readers' Favorite
"This book is the second in the Hera Hunter series. All the good features — story, characters, pacing, writing — that I liked in 'Haunting Memories from a Troubled Past' are even better in this sequel. The writing is great: fast paced, smooth, easy to read and to understand with clear, crisp descriptions, with clean, natural dialog. The suspenseful story is complex, weaving several threads together, but never gets too complicated to follow. Coupled with the fast pacing, I found this book hard to put down. Although I had no clue as to 'who done it' until the very end, when Hera uncovers the villain, all the various clues scattered through the story snapped into place — just the way excellent mysteries should do.
I especially liked the background information on all the major characters (Hera, Billy, Toby, Lucky and Hera's foster parents) — as you learn more about each character, their behavior seems understandable and very realistic. All the extra information doesn't distract from the story — there's just information to make the characters more interesting and more real.
A superb sequel. I wish I could read the next book in this series immediately."–T. Colligan
"Ellie DeFarr's private investigator novel, Melancholy Manor: A Hera Hunter Mystery, is well-written and fast-paced hard-boiled detective fiction. DeFarr's sniper-turned-sleuth is complex, tortured and very human. While her pragmatic vigilantism made me a bit uncomfortable, Hera is a sleuth whose approach to crime detection is very entertaining indeed. The story line is original and well-plotted, and the characters are finely drawn. DeFarr has several stories going on at the same time in Melancholy Manor, and they all contribute to a first-rate private eye mystery with more than just a touch of crime noir. I enjoyed reading Melancholy Manor: A Hera Hunter Mystery and am looking forward to reading future novels in this detection series."–Jack Magnus for Readers' Favorite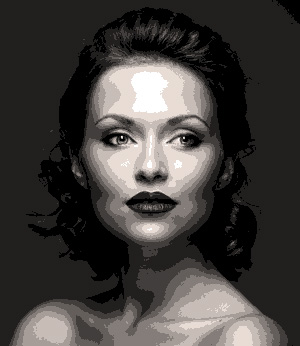 Billy Fenn! Hera's highly educated foster sister. Everyone who's anyone is a member of her upscale brothel, making her a valuable source of information on what's happening in the city.
newline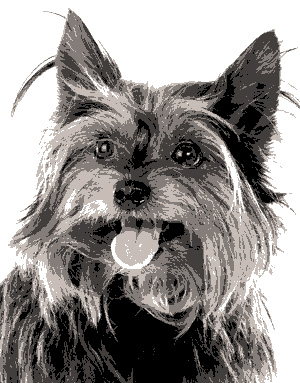 Lucky! Hera's faithful sidekick. He'd rather hide than fight. But he's got a knack for warning her whenever danger approaches.