Private Investigator Hera Hunter cannot escape the violence of her past. As a child she watched her father murder her mother. And she remembers the face of every man and woman she killed during two stints as a Marine Corp sniper. Today, she leads a secret life of gunning down those who get away with brutal crimes.
She receives a call for help from Ida Bunce, private secretary to the mayor. By the time Hera reaches her, Ida is dead. Hera vows to find the woman's killer. Her investigation stumbles upon a secret alliance that runs the city from the shadows by bribing and extorting public officials. One by one, those who voice suspicions that the group exists are killed. Meanwhile, Hera must deal with the unsigned letters pushed under her door that invite her to use her shooting skills to rid the city of corruption. Someone knows of her vigilante activities, and they are an even greater threat to Hera than the gunman from the alliance who is stalking her.


What people are saying about Haunting Memories from a Troubled Past:
"I particularly loved Hera Hunter's adventures in this book. Ellie DeFarr does an excellent job in weaving a mystery story that makes the reader ask questions and try to guess, but ultimately the author surprises you once the answers and climax are revealed. It's definitely a page-turner and I enjoyed each and every one of DeFarr's characters, even the villains. Not everything is black and white in the real world, even in crime, and it's definitely appreciated in this piece."–Danielle Pinzon for Readers' Favorite
"A fine mystery with a protagonist who can easily carry a series–particularly if she has Lucky tucked under her arm."–Kirkus Reviews
"I'm not an avid reader but once I got started reading this book I had a hard time putting it down. The story is basically a richly detailed modern version of a 1940s detective novel with the protagonist being a young, tough, morally ambiguous woman instead of what would have been written eighty years ago. Hera lives in a world where everyone is corrupt at some level even if they don't realize it. It's just a matter of which side of the lens you are looking thru. The book's pace increases with each chapter and leaves us wanting more at the end. I am really looking forward to the next book and can see this becoming a successful series."–D. Holt
"Haunting Memories from a Troubled Past is an exciting investigative story. Ms. DeFarr kept me glued to her story until the end. I found Hera Hunter and her personal story fascinating. She might not be the character I find in my everyday life, but her sense of justice made me her fan. The intricacies of the story had me wanting more of it. Ms. DeFarr developed the storyline in a way that any character is a prospective suspect; nobody is safe. It definitely made the characters more intriguing and some even surprising, a detail that I especially liked about the plot. For those who like to indulge in a great mystery, this is the book for you. I would love to read a Hera Hunter sequel."–Kelly Santana for Readers' Favorite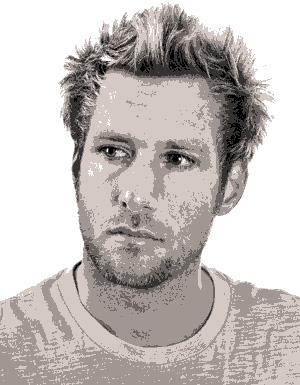 Toby Isles! He's Hera's man Friday and a computer hacker extraordinaire. If she needs info, no firewall yet invented will keep him from finding it on the web.
newline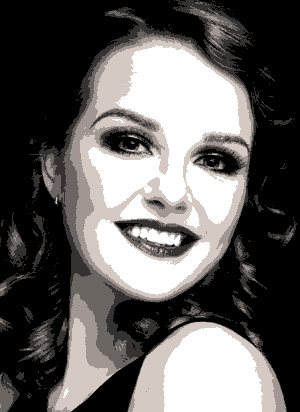 Gwen Oates! Her skills as a cat burglar come in handy whenever Hera needs to retrieve stolen property from a secured building.